For the last couple years I have been flat towing my Jeep and using it to scout around the RV basis camp.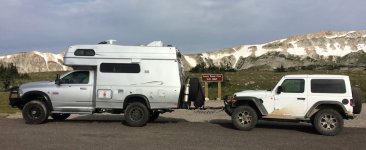 Recently having sold the RV I'm finding room for glamping equipment limited. At 70, I don't want to return to backpacking gear or even Moto camping gear as I've done in the past. I like a tent big enough to standup in with floor space for a cot,folding chair and small table.
To make room, I pulled the rear seat out of the Jeep and installed a DIY plywood shelf. Simple and basic.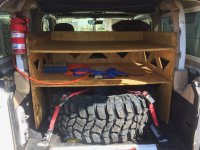 That worked out well and led me to removing the passenger seat too. A simple plywood platform in it's place, was a great spot for a 45qt. ice chest. Under the platform was a good spot for pouched tools and such.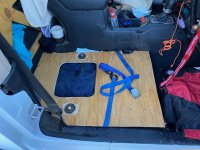 With the addition of a receiver hitch basket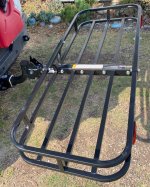 I recently enjoyed a 10 day 3500 mile road trip to Deadwood,S.D. and back.
Fall colors where very nice.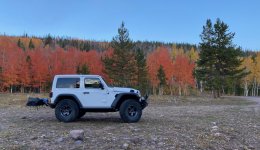 For anyone wondering why the spare tire is inside and not on the tailgate like typical Wranglers. It is oversized, too heavy for the hinges and I carry extra fuel on the tailgate.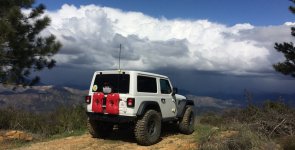 Last edited: